To quench our thirst for all things essential oil and to satisfy our insatiable natural health curiosity, we've taken it upon ourselves to dig up the most expensive essential oils that money can buy, to investigate the origins and traditional uses of each distillate, and, of course, to figure out why they cost what they do.
If you adore essential oils as much as we do, you've noticed that some of these natural medicinal wonders come at an eye-opening price. However, chances are you've barely scratched the surface of the world's most costly essential oils. The crème de la crème of plant distillates is so rare that only the most ardent oil collector would consider adding them to their collection.
Top 10 Most Expensive Essential Oils In The World
Essential oils are known for being miracle oils with many skin, hair, and health care benefits, but these miracle oils are costly. Here are some of the most expensive essential oils in the world.
1. Champaca Essential Oil
Champaca essential oil is the industry's favourite for making expensive perfumes and cologne. This essential oil is the most expensive in the list and the world, costing over $2000 per ounce.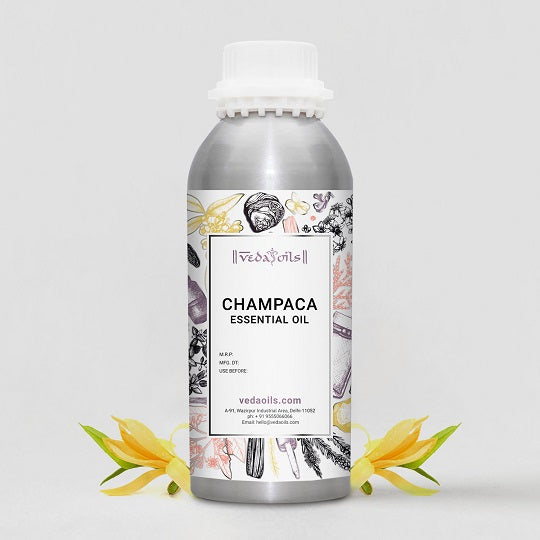 Champaca essential oil has a rich history of medicinal uses to improve people's lives. It has rich, sweet floral and tea notes and hints of tobacco, which can improve your headaches, vertigo, and depression conditions.
2. Frangipani Essential Oil
Frangipani essential oil is made using one of the rarest plants. It is derived from Plumeria alba shrub, which costs $1500 per ounce. The flower for this essential oil only comes from the Comoros Islands in France.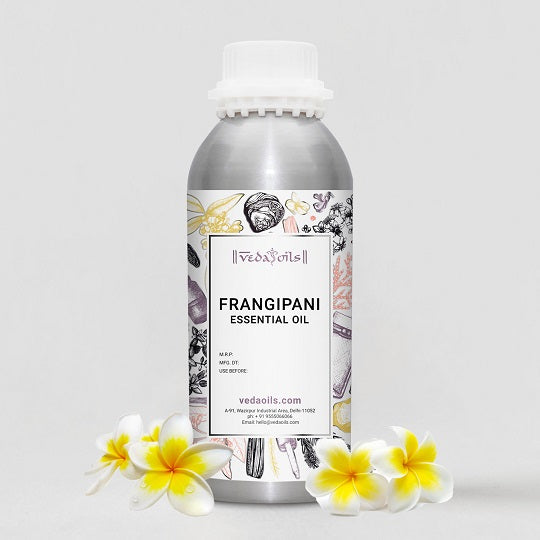 It is another favourite of expensive perfume makers due to its exotic notes while still being a sweet floral. But that is not all. Beyond perfume, frangipani essential oil offers mental clarity and can solve your anxiety and skin issues.
3. Cannabis Essential Oil (Hemp Seed Oil)
Cannabis essential oil is a well-liked flower due to its numerous health benefits, but this doesn't come cheap. It is also known as hemp oil and has low THC compared to other products derived from the cannabis family.
Cannabis essential oil can cost you $950 per ounce. This essential oil offers many aromatherapeutic benefits and is helpful for better sleep, improved breathing, reduced stress and anxiety, and pain relief when applied topically.
4. Galangal Essential Oil
Galangal essential oil has stimulating properties, suits your mental clarity, and handles your day-to-day stress. If you're looking for an exciting essential oil with an earthy and spicy scent for your following product, it can cost you $577 per ounce.
Made from the roots of the galangal plant, galangal essential oil is known for its medical and aromatherapeutic purposes. High-quality this essential oil is processed using steam distillation, and only then do you obtain this light yellow colour gold oil.
5. Rose Essential Oil
Rose essential oil's sweet and sensual aroma will enchant your mind and relieve stress and anxiety. One drop of this essential oil requires the sacrifice of 30 rose petals; thus, one ounce of this romantic oil can cost you $800.
Rose symbolises love; just like love, rose essential oil is priceless. It is used in producing perfumes and colognes, but that's not all; this oil is also used in relieving pain and discomfort, improving your heart health and regulating blood pressure.
6. Seaweed Essential Oil
Seaweed is the secret behind the ageless, ever-youthfulness of Japanese women. It is used in cosmetic products such as skin creams, body lotions, and many perfumes, especially masculine scents, for its ocean-breeze scent.
This essential oil derived from seaweed can cost you $650 per ounce, but we say it is worth it for youthful-looking skin. Seaweed essential oil is known for its woody, salty, and herbaceous smell that reminds one of the ocean.
7. Sandalwood Essential Oil
Sandalwood has the most unmistakable aroma in the world, and sandalwood essential oil can cost you $492 per ounce, which seems like a whopping price for one bottle of essential oil.
With its smooth and woodsy notes, sandalwood essential oil has added a luxurious feeling to your perfumes, soaps, body lotions, and hair conditioners for decades. Sandalwood essential oil doesn't stop there; it is also used in ceremonies occasions in East Asia and offers countless medicinal benefits for physical and mental health issues.
8. Oudh Essential Oil
Oudh essential oil is hard to extract because the tree is derived from is rare and only grows in a limited part of the world and can cost you $ 850 per ounce.
We are sure you have heard of oudh essential oil; this is among the most popular and is also known as Agarwood oil. This sweet and woody oil creates perfumes and medicines that induce sleep in insomnia patients and relieve pain.
9. Elecampane Essential Oil
The price of Elecampane essential oil is typically approximately $560 per ounce. The essential oil is derived from its blooms and has a sweet, flowery, and camphorous perfume. This essential oil is also known as wild sunflower, yellow starwort, and velvet dock.
The herb was once native to various European islands and is now grown worldwide. It benefits multiple respiratory ailments, including cough, bronchitis, colds, flu, and lung infections. Elecampane essential oil is also beneficial to cardiovascular health and acts as a digestive tonic.
10. Neroli Essential Oil
As used by the Princess of Nerala, neroli essential oil is commonly used in producing premium quality perfumes and soap due to its floral scent with a healthy hint of sweet and spicy notes.
Neroli essential oil is famous for being worn and named after Princess Anne Maria Orsini of Nerola. It is the least expensive oil on this list but certainly not cheap; this oil can cost around $354 per bottle.
Where Can You Get High-Quality Essential Oils At An Affordable Price?
We understand not all have deep pockets, so where can you find these oils at high quality and an affordable price? VedaOils is a worldwide manufacturer and supplier of essential oils at affordable prices.
But How Do We Manage It?
VedaOils is a wholesale supplier, and our state-of-the-art machinery produces high-quality essential oils with less waste. We believe in building trust and premium products.
Our smooth supply chain reduces the cost of ingredients, prices, and deliveries. So try out our essential oils by visiting us at www.VedaOils.com and getting discounts on your first order.
Conclusion
We hope you like this list of the most expensive essential oils in the world. It was a blast to list these oils. All the essential oils mentioned above are excellent for making cosmetic, skincare, hair care, and therapeutic products and are available at VedaOils.
You May Also Like: